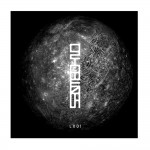 I am excited to announce 2 new PointBender projects have been featured on the latest compilation by 530Techno.
D.I.Y. record labels have transformed and multiplied into something far cooler, less bottom line driven; more like a curated tour through the label founder's mind. Sometimes these excursions are dull, unfocused, or even worse – hopelessly pandering to a commercial audience that doesn't even exist. Others seem to understand the artform and have driven it to new heights, so while some may talk of pop stars choking out the little guy in America's suddenly very lucrative dance music market, it's been these countless unsung heroes from the underground who have built the backbone of this much larger success.
One of the more exciting stories rising up from these depths in the past year has been that of 530Techno, the tenacious little upstart label of Northern California DJ/producer Symbio. Divorced from all influences other than those from so afar they seem foggy and nearly inscrutable and those nearby, a mish-mash of the juvenile radio-friendly pabulum and past tense musics that foreigners are constantly berating the US dance music scene for in one media diatribe after another these days.
To stand alone is a difficult thing, no safety in numbers, just self-reliance and a will to survive and prosper no matter what. In the face of such adversity, 530Techno has not only survived but thrived with crucial tracks and remixes from a broad stroke of well-known talents all over the world and even back home in the remote 530 (area code). Many of the top international DJs have supported the label at one time or another with DJ charts, radio mixes, and podcasts – the love has definitely been there since day one for the little label that could – it's been a humbling experience, to say the least, and now one worthy of a little celebration.
Lateral Excursions 01 explores the philosophical aspect of the label – the Zen koan – lateral thought. There is a sense of "knowing", both body and mind, that is expressed between these grooves on this compilation. These tracks are all unreleased, alternate remixes culled from the labels biggest releases of the past year – Angel Alanis. Chris Fortier, Ivan Dbri & Wirik, JAK & LilRoj, Jon McMillon, Pointbender, and Sishi Rösch all representing the established, Local artists are also well-represented in the likes Daxophonics, Lady Blacktronika, Oilpanic, Stunp, Symbio, and the enigmatic Ribbon Tweeter Worship. There is even a lone newcomer from Poland, REP-CAK, who is about as lateral thought as an artist can get.
This is a gift, a thanks for your support, and the perfect way to kick off year two for such an exciting label.
DJ Support
Paul Corey (Resident Advisor / Ibiza Voice)
"Nice compilation which while very accessible, doesn't take the easy route"
Audio Injection (Droid / Los Angeles)
"i'm liking alanis's mix thanks"
Xpansul (Ovum / Spain)
"Great package with really fresh sounds. Thanks!"
Nihad Tule (Drumcode)
"Leadwave is my pick, great track!"
Milkplant (From 0-1 / San Francisco)
"Chris Fortier's mixes take the cake in this comp. The Symbio remix is cool too. Thanks!"
S!lk (Plastic City / Ibiza)
"Great release ! I Love It ! Angel Alanis Acid Trix is my Fav Here. Support"
DJ Rob Warner (Ready Mix/ New Zealand)
"Good Traxx is dope. Weird but dope."
Lee Softley
"very interesting collection of tracks. I like the acid influenced the most and will give those a try."
Marques Wyatt (OM / Los Angeles)
"Dope!"
Pointbender (Thoughtless, Harmonious Discord, 530Techno / Austin)
"The Daxophonics remix is just silly good! Jak and Lilroj remix gets heavy as well, I love it"
Louk
"Leadwave dub for me, deep and building!! Fortier's on form!"
Vazik (Sound of Earth)
"Daxophonics & Jak w/ LilRoj mixes stand out for me, thx."
SLAM / Orde Meikle (Glasgow, UK)
"will road test these – thanx"
Toni Rios (Cocoon Club / Frankfurt)
"good traxx sounds interesting. will test it. thanx."
Sean Danke (Affin)
"Symbio remix is the one for me on this one."
Noah Pred (Thoughtless Music / Berlin)
"Some quality stuff in here… thanks!"
Jay Riordan (PowerFM / Dublin)
"wurl – jak &Liroj is cool really like boozit also YWL2 sounds great & semi circle is so nice i'm gonna have to d/l and listen to the compilation it's great thanks for sending"
Brien Ferguson
"Hella interesting listening, bookended with seriously weird floor fillers."
Dick Diamonds (The Deep North / Toronto)
"Nice release here from 530Techno, most are quite solid releases, but I think the remixes of Lady Black are strongest. Love the McMillion one! "
Arjun Vagale (Ostwind / India)
"really stunning release."
David Scuba (SuperFREQ / Los Angeles)
"Wow.. Good Traxx…, and the remix of Wurl…. nailed it.. "
Spin Diva (Clubbers Guide / NYC)
"Lovely work…"
Audiowomb (The Netherlands)
"Angel alanis and Leadwave dub are cool!"
Sone (From0-1 / Seattle)
"Symbio remix is the pick for me!"
Logan 5 (KZFR 90.1 / Chico)
"A tremendous showcase of the diverse output and vibrant input of tech sounds from the North State and beyond. Will be played proudly on the dancefloor and radio waves that blanket our corner of the universe. JAK and LilRoj's imprint on Wurl is a barnstormer."
 Riyaz Khan (Diversions / Toronto)
"sounds ace…especially like the trippy Jon McMillion P-Bass Mix!"
Stefano Infusino
"Very nice package! i will try some of these!"
Merlyn Martin (Subdivisions Global Radio Show / USA)
"Really dig the deep vibed Good Traxx – Thx!"
LilRoj (Subsensory Recordings / Portland)
"Great release. Good variety of sounds. Loving the Semicircle remix from Symbio."
Additional support from: Kernel Key, DJ Meri (Rulers of the Deep), Andrew Grant, Richie Hawtin, Sam Paganini, Omid 16B, DJ Tronic, Behrouz, Signal Deluxe, Moodymanc, Yamil Colucci, and many more